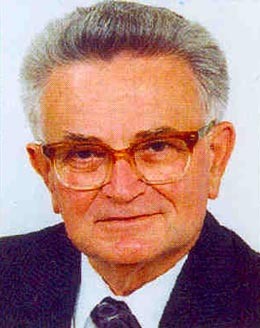 Svjedočanstva izbjeglih od smrti samo su dio istine preživjelih svjedoka o tome što se sve događalo i na koje se sve načine mučenički stradalo i umiralo. Mnogi su ranjeni umrli, a da nitko nije zapisao njihove patnje.
Zbog toga su mnoge istine o ozakonjenim ustaškim zločinima ostale nedorečene ili prešućivane, i zbog onoga nije još vrijeme, treba distanca od 50 godina, treba sačekati, to bi vrijeđalo osjećaje naroda kome su ustaše pripadale… Naljutit će se prijatelji, ali i neprijatelji sa kojima u budućnosti mislimo da budemo prijatelji. Sve to zlo neka čeka bolje prilike. Ne treba prikupljati, zapisivati i objavljivati o tim užasnim ustašim zločinima, čemu evidentirati masovne grobnice, stratišta, otkrivati bezdane jame, ekshumirati iz njih žrtve. Bolje je da one u miru počivaju tamo gdje jesu i tome slično.
Šutnjom se prikrivalo mnogo toga. Ćutalo se sve pod izgovorom da bi sve to smetalo bratstvu i jedinstvu naših naroda i narodnosti.
Da se o zločinima nije ćutalo, da su socijalističke vlasti Hrvatske kroz za to nadležne institucije na vrijeme i organizirano prikupljale podatke, dokumente, sjećanja preživjelih, da nisu prešućivale uništavanje i ono malo sačuvane i postojeće građe, već da su stručno i naučno prikazivale istinu, sigurno se zločini ne bi ponovili.
Ovako su zločini za potomke poklanih 1941-1945. godine i žrtve njihovih najmilijih bili perfidniji i još krvaviji. Srpska naselja su gotovo nestala. Kuće i gospodarske zgrade opljačkane, velikim dijelom spaljene ili naseljene Hrvatima i ne samo izbjeglicama, nego i iz gradova i naselja Hrvatske gdje nije bilo nikakvih sukoba niti borbi. Od 1991. do 2000. godine, porušena su i skromno podignuta spomen-obilježja žrtvama iz vremena Nezavisne Države Hrvatske.
Nestala su tako i njihova imena i  po drugi puta su ubijeni. Tako i na mjestu Srpske pravoslavne crkve Rođenja Presvete Bogorodice (1826) u Glini gdje su ustaše krajem jula 1941, poklale 1564 Srbina bio je podignut Spomen-dom a ispred njega spomen-ploče s imenima žrtava.
25, 26. i 27. septembra 1995. godine spomen-ploče su razbijene i uklonjene, a umjesto ranijeg naziva Spomen-dom ispisano je Hrvatski dom.
Ovim sadržajem htio sam da budem uz nedužne žrtve i sve one koji nisu mogli da ispričaju svoju grozomornu istinu kako su se i na kakve bestijalne načine rastajali sa svojim životima.
Dok sam prikupljao i zapisivao ova svjedočanstva, a posebno sada kada sam ih ponovo nakon 63 godine od vremena izvršenja toga genocida čitao i pripremao za njihovo predočenje današnjim i budućim generacijama, nisam se osjećao ni kroničarom ni historičarom.
Ova svjedočanstva ne ostavljaju nikakve dileme šta je tko radio i kakvu je ulogu imao u zločinu. Ona precizno optužuju zločinca, objelodanjuju mu ime koje je ovdje utisnuto. Potpisao se punim imenom i prezimenom, neizbrisivo. Muškarci, žene i djeca klani su noževima, ubijani sjekirama, čekićima i maljevima, strijeljani u čelo ili potiljak, pečeni u vatri, spaljivani u vlastitim kućama povezani žicom ili lancima, bacani u bezdane jame, u jame koje su si sami morali iskopati prije strašne smrti, strmoglavljivani u morske dubine, u rijeke, vješani i satirani batinama, glađu i žeđu… i tko da izbroji!
Zločini genocida predstavljaju najteže zločine protiv čovječnosti i međunarodnog prava. Genocid ustaša Nezavisne Države Hrvatske, 1941-1945. predstavlja zločin sa predumišljajem, programirani zločin.
Genocid nad djecom, tek došlom na svijet iz majčine utrobe, predstavlja najteži među najtežim zločinima protiv čovječnosti i međunarodnog prava zasnovanog na zakonu.
Nezavisna Država Hrvatska bila je jedina država u svijetu koja je imala koncentracione logore za djecu od kolijevke do 14. godine života. Postoji imenom i prezimenom popis 19.432 djeteta umorena na najokrutniji način u ustašom logoru Jasenovac, 7.000 u logoru Sisak i u jamama samo na Kordunu: 6.677 dječaka i djevojča.
Dani u godinama 1941-1945. bili su straviči i krvavi. Nikada toliko suza, hajki, patnji i ljudske nevine krvi po dolinama i brežujcima, mrazu, snijegu, vijavici i ledu. Oni koji slučajem preživješe, utkaše u psihu teške uspomene, urezaše dožvotne brazde i sjećanja.
To vrijeme će se vječno pamtiti kada su majke i bake nosile u naručju tek rođenu djecu, ostavljale ih u spiljama, šupljim bukvama, u dubokim dolinama, kanjonima rijeka i sa zvijerima ležaj dijelile,  a od zvijeri u ljudskoj spodobi spašavale svoje i svoje djece gole živote.
To vrijeme će se vječno pamtiti po zlim domišljajima da se istrijebi cijeli jedan narod.
Nauka je još uvijek ostala dužna da rasvijetli i objasni odakle i iz kojih bestijalnih pretinaca i sklopova ljudske podsvijesti potiču načini mučenja i zločinačka praksa primijenjena protiv srpskog naroda u Drugom svjetskom ratu.
Tko je mogao u Srpskoj pravoslavnoj crkvi u Sadilovcu, na Kordunu, 31. jula 1942. godine, poklati 422 srpska seljaka među kojima i 149 djece u dobi do 13. godine života? Donijeti slamu, politi benzinom i spaliti poklanu, često još živu djecu s roditeljima, braćom i sestrama u hrišćanskoj svetinji crkvi. A koliko ih je poklano i spaljeno u svojim vlastitim domovima!
Tko je osmislio mrtvo kolo u Mašvini, na planini kordunskog brda (iznad Rakovice, Slunj), kada su 21. jula 1942. godine ustaše poklale u zbjegovima i vlastitim kućama više od 420 srpskih civila, pa zaklanih 10 djevojčica i 10 dječaka, od 5 do 7 godina, skinule gole, djevojčice položili na leđa u krug, spojili im ruke, a raširili nožice i na njih položili gole zaklane dječake! Masakrirani su nevini, djeca uz roditelje, braća uz sestre, unuci uz djedove i bake. Smrt ih je sjedinila zauvijek.
Kada danas čitamo ova svjedočanstva preživjelih i nedoklanih, ne osjećamo vrijeme dalekog, već vrijeme blizog i svježe krvavog postojanja Nezavisne Države Hrvatske. Zato će i svi oni koji bilo kada budu čitali ove tragične ispovijesti uskrslih iz mrtvih, koji u sebi do kraja iscrpljenima smogoše još snage i pobjegoše sa stratišta ili se izvukoše izranjavani, iskasapljeni i krvavi iz vječne tame bezdanuša, imati pred očima stalnu dimenziju neuništivosti ljudskog roda.
Sadržaj ove knjige ne predstavlja teoretsko obrazlaganje genocida već isključivo iznosi činjenice o tome kako i pod kojim okolnostima se genocid od 1941. do 1945. godine u Nezavisnoj Državi Hrvatskoj provodio.
Nauka o jeziku, ni nakon 63 godine od počinjenih zlodjela, još nije pronašla ni približno primjerene riječi kojima bi se mogao izraziti stupanj nečovječnosti i monstruoznosti izvršenih zločina u toku postojanja Nezavisne Države Hrvatske, 1941-1945.
Ipak, duboko sam uvjeren da će doći vrijeme kada će se moći razjasniti kako su ovi zločini nastali, kako su organizirano pripremani, kako zakonima ozakonjeni i masovno provođeni. Vjerujem da će historijska nauka razjasniti pravu i sveukupnu istinu ovih stravičnih zločina počinjenih nad stotinama hiljada muškaraca, žena i tek rođene djece u namjeri uništenja cijelog jednog naroda.
Sadržajem ove knjige nisam imao namjeru optužiti bilo koga za izvršene zločine. Htio sam samo da se i ovako pridružim nevinim žrtvama: majkama, očevima, bakama, djedovima i svim tim žrtvama, neiživljenim dječacima i djevojčicama iz vremena moga tužnog djetinjstva od 1941. do 1945. godine.
"…jer žrtve i njene muke u rastajanju sa životom traže o tome istinu…"
Đuro Zatezalo
 JAME BEZDANKE, MASOVNE GROBNICE, SUROVA GUBILIŠTA ŽIVOTA SRPSKOG NARODA NA PODRUČJU KORDUNA, LIKE I BANIJE 1941-1945. godine
Jama, bezdan, jemurka ili zvekara poznate su riječi za prirodne jame u zemlji i jame provalije na kamenitom terenu. Jama je vertikalna pukotina ili kosi kanal različite dubine i širine. U njima prevladavaju okomite ili stepenasto položene strane različitih dimenzija, kako na samom ulazu tako i u njenoj dubini.
Veličina otvora može biti samo tolika da se može mjeriti s dužinom od samo jednog metra do širine od nekoliko desetaka metara pa i više. Jame bezdani, naziv koji narod više upotrebljava, za čovjeka su najtajanstveniji i najstrašniji podzemni kraški oblik. Ima ih tako dubokih da se pad bačenog kamena u istu ne može čuti kada padne na dno. Za ovakav bezdan ili jamu zato se i kaže jama bezdanuća.
Kada se u nju baci kamen, čuje se kako njegovo odbijanje ječi i ječi, a onda postaje sve tiše i tiše, da bi odjednom sve umuknulo, pa se u narodu čuje i naziv: jama bez dna. Nesaglediv strah u ljudima izaziva šištanje šišmiša u tim jamama, naročito u sumrak kada izlijeću iz dubina jama, kleparajući krilima i budeći avetinjski osjećaj straha kod ljudi a posebno kod djece koja su nekada čuvala stado u njihovoj blizini. Jama na području Like i Korduna ima mnogo, za razliku od Banije gdje ih je neusporedivo manje. Za vrijeme postojanja Nezavisne Države Hrvatske, 1941-1945. godine, obzirom na njihovo korištenje, imale su posebnu ulogu I značaj. Najviše bezdanuća na području Like i Korduna poslužilo je zlikovcima dr. Ante Pavelića, za masovno ubijanje kao grobnice srpskog naroda, odnosno za ozakonjeni zločin genocida čitavo vrijeme od 1941. do 1945. godine. Tu nisu korištena novčana sredstva za izgradnju ustaških koncentracionih logora i njihovo održavanje.
Jednostavno su nad njih ustaški dželati masovno dovodili ili dovozili pohvatani srpski živalj u njegovim selima ili poljima, jednako muškarce, žene i djecu, te ubijali noževima, batovima, ponekog i iz vatrenog oružja, i bacali ih u ove hladne bezdane većinom žive ili polužive.
Od brojnih ovdje navodim osnovne podatke samo za 121 bezdanu jamu i 216 mjesta, masovnih stratišta grobnica srpskog stanovništva na Kordunu, Baniji i Lici, tokom postojanja Nezavisne Države Hrvatske, 1941-1945. Ukupno 337. No njih je daleko više. Ovdje su navedene samo one bezdanuće i stratišta masovne grobnice do kojih sam uspio doći ili o njima saznati u dugogodišnjem istržiivanju, kako na terenu tako i u izvornoj arhivskoj građi. Ovdje nisu navedene brojne kuće u ovim popaljenim srpskim naseljima, koje su bile masovna stratišta, kao ni mnogi zatvori, školske zgrade, Srpske pravoslavne crkve, gospodarske zgrade i
razna davno zaboravu predana druga mnogobrojna mjesta. Neka su još u toku rata, 1941-1945. godine ustaše zatrpale ili zabetonirale, a neke su jame i grobnice i u Socijalističkoj Republici Hrvatskoj poravnate, zatrpane balvanima, kamenjem i pokrivene zemljom. Danas su gotovo sva ova mjesta ustaškog zločina nepristupačna i neobilježena. I ona koja su bila skromno podignuta I obilježena uglavnom sakupljenim novčanim sredstvima potomaka ubijenih, srušena su u vremenu od 1991-2000. godine. Tokom 50 godina postojanja Socijalističke Federativne Republike Jugoslavije, gotovo ni iz jedne bezdane jame kosti žrtava nisu ekshumirane i dostojanstveno sahranjene. Kod ovih navedenih bezdanuća, masovnih mučilišta i gubilišta srpskog naroda rijetko su gdje održavane komemoracije, a posjeta državnih delegacija nije bilo gotovo nigdje.
Bilješka o autoru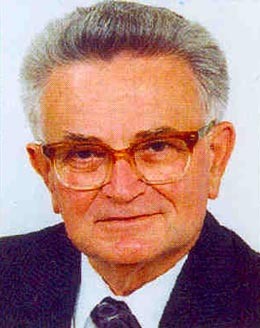 Đuro Zatezalo je rođen 21. jula 1931. godine u Donjim Dubravama, tada općine Gornje Dubrave, sada općina Ogulin. Sin majke Marte i oca Rade koji su imali 10 sinova i 3 kćeri. Osnovnu školu završio je u Donjim Dubravama, a učiteljsku školu u Karlovcu 1951. godine, vanredno, uz rad, trogodišnju višu pedagošku školu u Zagrebu 1958. godine.- grupa predmeta: povijest, hrvatsko-srpski jezik i jugoslavenska književnost, zatim filozofski fakultet u Sarajevu, grupa: historija naroda Jugoslavije i opšta historija . 11. februara 1964. postdiplomski studij na Institutu za historiju države i prava Pravnog fakulteta sveučilišta u Zagrebu iz oblasti državnopolitičkih nauka gdje je magistrirao 5.11. 1969. godine. Tu je 1. jula 1977. obranio i doktorsku disertaciju pod naslovom: Nastanak, razvitak i organizacija narodne vlasti na Kordunu, Baniji i Lici u razdoblju od 1941-1945. godine. Radio je kao učitelj u Kruškovači i Oštarijama, nastavnik i profesor na Ekonomskoj školi u Karlovcu, prosvjetni savjetnik za srpsko- hrvatski jezik i historiju na zavodu za školstvo kotara Karlovac, sekretar Komisije za historiju kotara Karlovac1960. Od tada isključivo radi na prikupljanju i obradi arhivske građe, publiciranju izvorne građe, objavljivanju studija. Pokretač je i utemeljitelj Historijskog arhiva u Karlovcu te izgradnje savremene arhivske zgrade, jedine novoizgrađene u Hrvatskoj, čiji je direktor bio punih 30 godina, do penzioniranja 1994. godine. Ima zvanje naučnog i arhivskog savjetnika. Autor je 15 knjiga, više od stotinu stručnih i naučnih radova, organizator i učesnik niza naučnih skupova s tematikom iz vremena 20. vijeka, a najviše iz perioda NOB od1941-1945. godine. Glavni je i odgovorni urednik više desetaka monografija, studija i zbornika u izdanju Historijskog arhiva u Karlovcu i nekim drugim institucijama. Nosilac je brojnih priznanja za naročite zasluge i postignute uspjehe u radu, među kojima Orden rada sa zlatnim vencem, Nagrada za životno djelo općine i grada Karlovca, Povelje ZAVNOH-a i drugih.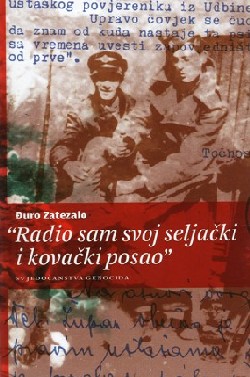 FOREWORD
Testimonies of people who escaped death are just a part of the truth told by surviving witnesses about what happened and in which way people suffered and died. Many of them died wounded without anyone recording their suffering.
That is why many truths on legalised Ustasha crimes remained unfinished or unspoken, with people saying that it still was not the time, thatwe need a 50-year distance, need to wait, that it would hurt the feelings of the people Ustashas belonged to… Friends would get angry, but also enemies with whom we intend to befriend in the future. All of that evil should wait for a better opportunity. We should not collect, record or publish evidence on those terrible Ustasha crimes. Why keep records on mass graves, execution sites, discovered bottomless pits, or exhume victims? It is better for them to remain there in peace. These and similar things were said.
Many things were covered up with silence. People kept quiet under the excuse that all of that would disturb the brotherhood and unity of our peoples and ethnicities.
If people did not keep quiet about the crimes, if the socialist authorities of Croatia used competent institutions to collect data, documents and testimonies of survivors in timely and organised manner, if there was no silence and destruction of the little materials we had, and if the truth was presented by experts in a scientific manner, the crimes would surely not have repeated. In this way the crimes against people slaughtered from 1941 to 1945 were more perfidious and bloody for their descendants. Serbian settlements were almost gone. Houses and auxiliary buildings were looted and mostly burned or populated by Croats, and not only by refugees, but also people from towns and settlements were there had not been any fighting. From 1991 to 2000 humble memorial for victims of the Independent State of Croatia were also destroyed. Their names were gone and so they were murdered for the second time. This also happened on the location of the Serbian church Nativity of Mary (built 1826) in Glina where Ustashas in late July 1941 slaughtered 1564 Serbs and where a Memorial Home was built with memorial plaques with names of the victims in front.
On September 25th, 26th and 27th, 1995 the memorial plaques were shattered and removed, and the previous name of Memorial Home was changed to Croatian Home.
By talking about this I wanted to support innocent victims and all of those who were not able to tell their horrible truth and how and in which bestial ways they lost their lives.
While I was collecting and writing these testimonies, and especially now, 63 years from the genocide, I read them and prepared them to be presented to now and future generations, I did not feel like a chronicler or a historian.
These testimonies leave us with no doubt who was doing what and what role they had in the crime. They accurately accuse the criminal, reveal his name imprinted here. He signed his full name, no chance of deleting it. Men, women and children were slaughtered with knives, murdered with axes, hammers and mallets, shot in the forehead or back of the head, fried in fire, burned in their houses, tied with wire or chains, thrown into bottomless pits, or pit they had to dig for themselves before a terrible death, rushed headlong into the depths of sea, rivers, hung, beaten to death, starved, died of thirst… who could count it!
Genocide is the most severe crime against humanity and international law. The genocide committed by Ustashas of the Independent State of Croatia from 1941 to 1945 is a premeditated and programmed crime.
Genocide over children, new-borns who just came from their mothers' wombs, is the most severe of the most severe crimes against humanity and international law.
The Independent State of Croatia was the only one in the world that had concentration camps for children from infants to 14 years of age. There is a list of names of 19 432 children murdered in the cruellest way in the Ustasha camp Jasenovac, 7000 in Sisak camp and just in pits on Kordunthere are 6677 of boys and girls.
Days from 1941 to 1945 were horrifying and bloody. There have never been so many tears, hunts, so much suffering and innocent blood spilt over valleys and hills, frost, snow, wind and ice. Those who have survived by any chance were left with hard memories in their minds, grooves in the memory carved for life.
Those times will be remembered always as days when mothers and grandmothers carried new-borns in their arms, left them in caves and hollow beech trees, in deep bales, river canyons and shared bed with beasts, trying to save their lives and lives of their children from beasts in human form.
Those times will be remembered eternally by evil attempts to wipe out an entire people.
Science still needs to determine and explain from which bestial alcoves and parts of human subconscious came ideas for types of torture and criminal practice used against Serbs in the Second World War.
Who could slaughter 422 Serbian peasants, 149 of them children up to age of 13 in the Serbian church in Sadilovac on Kordun, on July 31st, 1942? Who could then bring straw, pour petrol over slaughtered, often still alive children with parents, brothers and sisters and burn them in a Christian church? And many more of them were slaughtered and burned in their own homes!
Who came up with the idea of the Dead Wheel Dance on a Kordun hill (above Rakovica, near Slunj), when on July 21st 1942 Ustashas killed over 420 Serbian civiliansin shelters and homes, and then took 10 slaughtered girls and 10 boys from age 5 to 7, took off their clothes, laid girls on their backs to form a circle, connected their hands, spread their little legs and placed naked slaughtered boys on top of them! Innocents were slaughtered, children next to parents, brothers next to sisters, grandchildren next to grandparents. Death joined them forever.
When we read these testimonies of survivors and those not slaughtered we do not feel a distant, but close, fresh and bloody existence of the Independent State of Croatia. That is why every person who reads these tragic testimonies of people risen from the dead, who managed although exhausted to escape execution sites or managed to get out of the perpetual dark of bottomless pitseven wounded and covered with blood, is going to have a constant idea of how indestructible the human race is.
This book does not contain theories of genocide, but merely presents facts on how and under which circumstances the genocide from 1941 to 1945 had been conducted in the Independent State of Croatia.
The linguistics even 63 years after the atrocities still has not found not even remotely adequate words to describe the level of inhumanity and monstrosity of the crimes committed during the Independent State of Croatia, from 1941 to 1945.
Still, I am deeply convinced that the time will come when we will be able to clarify how these crimes came to be, how they were organised, legalised through laws and conducted massively. I believe that the historical science is going to clarify the true and whole truth about these horrific crimes committed over hundreds of thousands of men, women and new-borns in the attempt to destroy an entire people.
My intention with this book was not to accuse anyone for the crimes committed. I only wanted to support the innocent victims: mothers, fathers, grandparents and all those victims, boys and girls who had not tasted life, from my sad childhood from 1941 to 1945. "
          … because victims and their sufferings during their time of death demand truth to be heard…"
ĐuroZatezalo
BOTTOMLESS PITS, MASS GRAVES, CRUEL EXECUTION SITES OF SERBS IN THE AREA OF KORDUN, LIKA AND BANIJA FROM 1941 TO 1945
Pit, abyss, 'jemurka' or 'zvekara' are familiar words for natural pits in the ground or abysses on a rocky terrain. A pit is a vertical crack or a diagonal channel of various depth and width. They have mostly vertical or stepwise walls of various sizes, both at the entrance and deep within.
The size of the opening can be from one to ten metres wide and even more. Bottomless pits, which is a name more used by the people, is the most mysterious and terrifying Karst subterranean formation. Some of them are so deep that you could not hear the fall of a rock thrown inside. That is why such pits or abysses are called bottomless.
When you throw a rock inside, you can hear it bouncing off the walls and the sound echoing, getting quieter and then everything is silent, so the people call it a bottomless pit. The sound of bats in those pits make people endlessly afraid, especially as they fly out in dusk, clapping their wings rising eerie feeling in people, mostly in children who used to watch over their flocks near the pits. There are a lot of pits in the area of Lika and Kordun, unlike Banija where there are significantly less of them. There were especially important during the Independent State of Croatia, from 1941 to 1945, considering for what they were used. Most of the bottomless pits in the area of Lika and Kordun were used by villains of Dr Ante Pavelić for mass murders and graves for Serbs, i.e. for the legalised genocide during the whole time from 1941 to 1945. There they did not have to use funds to build and maintain Ustasha concentration camps.
The Ustasha executioners simply brought en masse Serbs they captured in their villages or fields, men, women and children, murdered them with knives, mallets, some of them with firearms, and threw them mostly alive or half alive into these cold abysses.
Out of many locations, here I give basic data only for 121 bottomless pits and 216 mass execution sites of Serbs in Kordun, Banija and Lika during the Independent State of Croatia from 1941 to 1945. 337 locations in total, but there are much more. I named only those pits and mass graves I managed to visit or obtain information during my long research, both in the field and in the archives. I did not mention here all those numerous houses in burned Serbian villages which were mass execution sites, just as many prisons, schools, Serbian churches, auxiliary buildings and other long-forgotten and numerous locations. Some of them were covered with concrete by Ustashas during the 1941 – 1945 war, and some pits and graves were covered with logs, rocks and earth even in the Socialist Republic of Croatia. Today, almost all of these sites of Ustasha crimes are inaccessible and unmarked. Those that were humbly marked using funds collected by victims' descendants were destroyed from 1991 to 2000. During the 50 years of the Socialist Federal Republic of Yugoslavia, almost none of the victims were exhumed from pits and given a decent burial. There were few and rare commemoration services near these bottomless pits, mass torture and execution sites of Serbs, and state delegations visited them almost never.
Note on author
ĐuroZatezalo was born on July 21st, 1931 in DonjeDubrave, municipality GornjeDubrave at the time, now municipality Ogulin. His mother Marta and father Rade had 10 sons and 3 daughters. He finished primary school in DonjeDubrave, a teachers college in Karlovac in 1951, a three-year pedagogy college in Zagreb in 1958 where he majored history, Serbo-Croatian language and Yugoslav literature, then Faculty of Philosophy in Sarajevo, majoring in history of Yugoslav people and general history. On February 11th, 1964 he started postgraduate studies at the Institute for History of State and Law at the Law School of the Zagreb University in state politics where he got his master's degree on November 5th, 1969. He also had his PhD dissertation there on July 1, 1977, titled: Creation, development and organisation of people's authority in Kordun, Banija and Lika from 1941 to 1945. He was a teacher in Kruškovača and Oštarije, teacher and professor at the School of Economy in Karlovac, educational advisor for Serbo-Croatian language and history at the School Institute in Karlovac, Secretary of the Karlovac History Committee in 1960. From that moment he worked exclusively on collecting and processing archived documents, publishing original materials and publishing studies. He is a founder of the Karlovac History Archives and initiated the construction of a modern archive's building, the only one newly-built in Croatia, which he managed for 30 years until he retired in 1994. He is a scientific and archive advisor. He wrote 15 books, over one hundred expert and scientific works, he organised and participated in many scientific seminars dealing with 20th century, and mostly the People's Liberation Struggle (NOB) from 1941 to 1945. He is the editor of several monographs, studies and almanacs published by the Karlovac History Archives and other institutions. He received many decorations for his services and work, such as the Medal of Work with golden wreath, Lifetime Achievement Award of the Karlovac City and Municipality, ZAVNOH Charter and others.