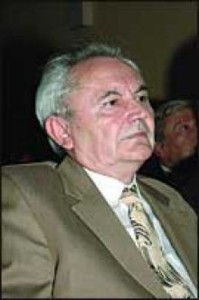 Museum of Genocide Victims, Belgrade
VICTIMS OF 1941–1945 WAR BORN IN THE REGION OF BOSANSKA KRAJINA ACCORDING TO THE REVISION OF THE 1964 CENSUS WITH SPECIAL EMPHASIS ON THE SUFFERING OF ELDERLY AND THE SUFFERING IN CAMP JADOVNO
The area we are covering was 11.23% of the NDH territory and according to the 1931 census it had 659,701 people, 63.39% of them Orthodox Christians, 12.01% Roman Catholic, 23.84% Muslim and 0.76% others. The estimated population in 1941 is 804,835, which is 12.78% of estimated number of people living in the NDH (there was no census in 1941).
In this area, deaths of 105,624 people have been recorded, which is 23.16% of recorded victims in the NDH and 13.12% of estimated population in 1941 in the area (the number of recorded victims in the NDH in relation to the estimated population in 1941 is 7.25%). If we compare the human loss recorded so far in this area with demographic calculations of real war loss then they could be estimated to 23% of the estimated population.
Out of 105,624 people who died, 24,537 of them were children up to the 14 years of age or 23.23% of the victims, and out of 85,691 civilian victims of war they were 28.63% of victims. There were 13,184 pre-school children (up to the age of 7), 5,614 of primary school children and 5,739 of older children.
Along with children, the suffering of elderly in the war, i.e. persons who are mostly not fit for military service or work, as a rule, is considered the crime of genocide or a war crime.
In the analysed area, the number of victims over 60 years of age is 6,239 or 5.91% of total number of victims. If we add persons of unknown age (after we exclude children and military personnel), and they are mostly elderly people, then the number of victims in this category is 7,294 or 6.90% of the total number of victims.
Finally, there is a comparison of data from the list of people who died in camp Jadovno (in the complex of the Gospić group of camps) from the book by Đuro Zatezalo, Jadovno and the Database "Victims of 1941–1945 War" maintained at the Museum of Genocide Victims.