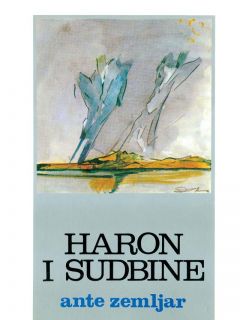 Ante Zemljar:
Charon and Destinies
USTASHI DEATH CAMPS SLANA AND METAJNA AT THE ISLE OF PAG, CROATIA -1941..
Charon and Destinies is a horrendous story about Ustashi death camps Slana and Metajna on the Isle of Pag, Croatia. Ustashi camps were established at the beginning of June and closed nearing the end of August 1941. Vividly depicted are beastly tortures committed by Ustashi, whose monstrosity surpassed vicious mediaeval inquisition tortures. Names and events are authentic. Those are testimonies of eye-witnesses, rare living survivors, and court witnessing of imprisoned Ustashi. Slana and Metajna, surrounded by Adriatic sea, are places of unthinkable terror, bestialities committed by monster-people-places of suffer of thousands innocent victims, blood written history. The book was published in 1988. as a part of the library project Svedočanstva/ Četvrti jul (Testimonies/ 4th July).
Charon and Destinies – Contents