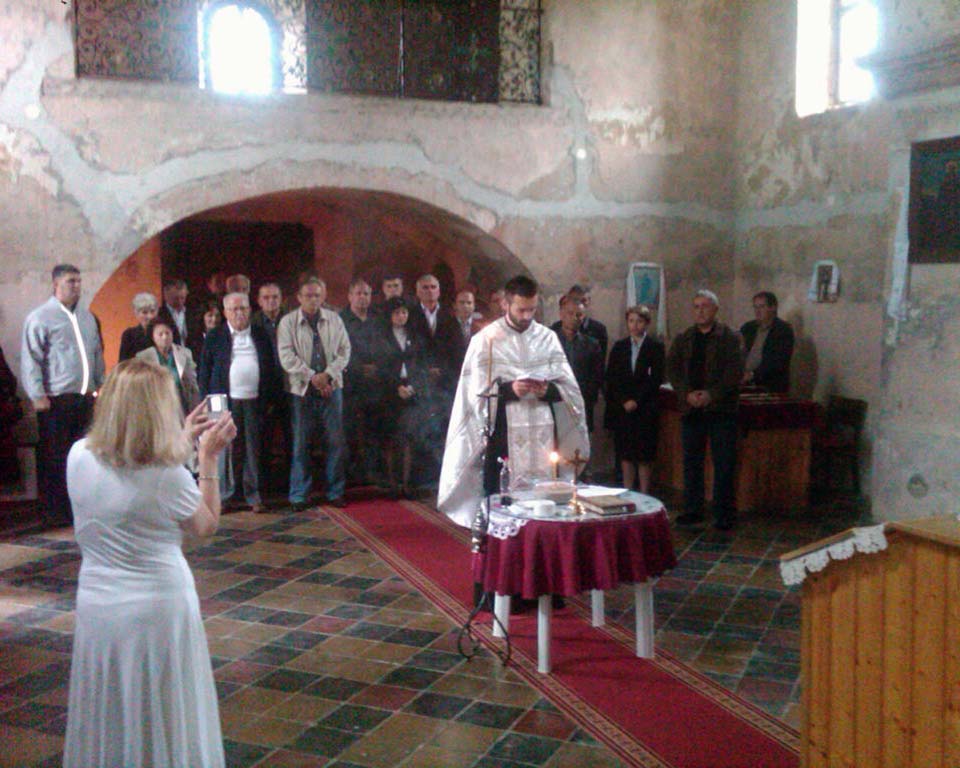 A commemorative service was said today at the St. George Orthodox church in Grubisno Polje, Croatia, for 2,694 Orthodox Serbs from that area killed in WWII by the Croatian Ustashe. A commemorative assembly was afterwards held at the former Grubisno Polje train station, where in WWII the Ustashe loaded 504 Serbs onto cattle cars and took them to Zagreb, Koprivica and Gospic. Four hundred and eighty-seven of them were killed in the Gospic-Jadovno-Pag concentration
The participants in the commemorative assembly also toured the killing grounds at Trandlerova Detelina and Kisov Jarak.
"A most heinous crime, one revolting to the normal mind, was committed against our relatives from Bilogora and Grubisno Polje for the mere fact that they were Serbs and Orthodox," said the president of the Jadovno 1941 Association, Dusan Bastasic.
The Serbs of Bilogora, he stressed, whose number was more than halved by the killing of 487 men in Jadovno, the exodus of 2,500 to Serbia, the interment of 3,000 in Ustashe concentration camps and the killing of 600 in the fall of 1942, did not waver, and at the end of 1942 almost all of them took part in the anti-fascist uprising.
According to the Victims of Genocide Museum in Belgrade, 86.7% (2,694) of the people killed 1941 to 1942 in Grubisno Polje Municipality were Serbs, of which number 318 were children, 60% under school age.
"These figures are nowhere near final, but represent the number so far identified by name," said Bastasic.
He explained that today's commemoration was held on the 70th anniversary of the Croatian Ustashe massacre of over 70 innocent Serbian civilians from Grubisno Polje and of Serbian mothers and children brought from Mount Kozara.
"The passage of 70 years cannot allow us to forget those whose lives were most violently cut short in fields and meadows, in their homes and yards…merely for being Serbian and Orthodox. In the Independent State of Croatia they were outside the law – persecuted, destroyed, pushed to the edge of desperation and suffering. They died and watched their loved one die," said the head of the Department of Culture of the Serbian National Council in Zagreb, Aneta Lalic.
She said that today one notes a terrible silence about these crimes and an absence of any sign that would indicate the terrible suffering inflicted on these people.
"It is a most terrible fact that we still cannot obtain a permit to restore the memorial plaque that stood here until the unfortunate 1990s," said Lalic.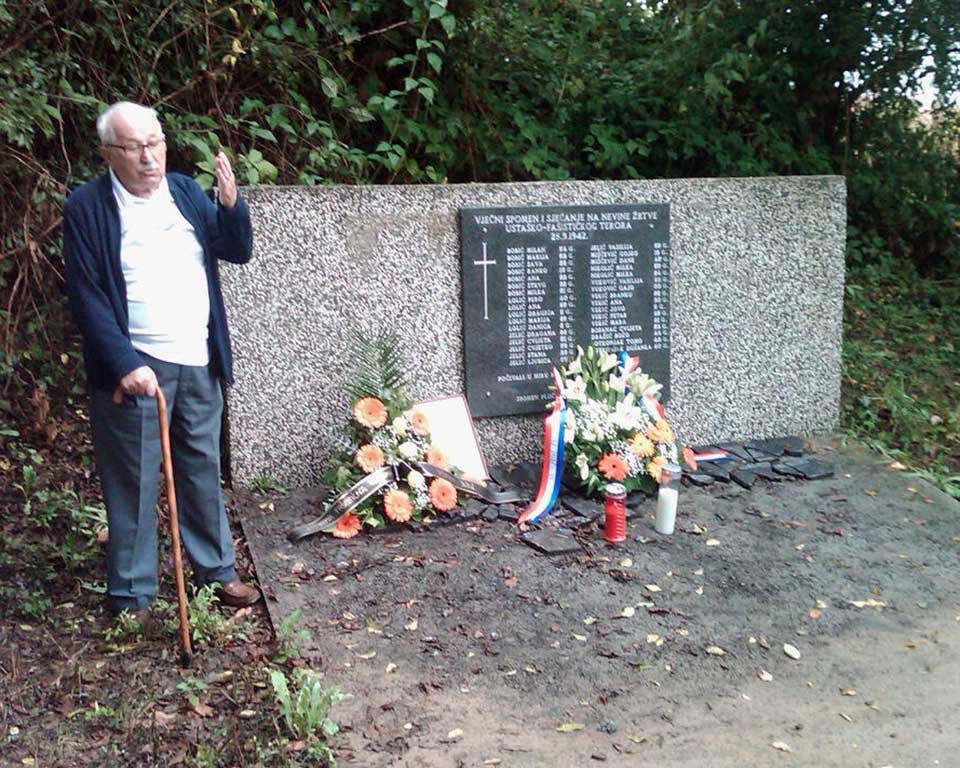 The horrors suffered by the Serbs of Grubisno Polje were related by Milan Bastasic, who suffered through like horrors in the Jasenovac concentration camp yet survived, but whose father and brother were killed in Jadovno in 1941.
The greatest portion of the Grubisno Polje victims were civilians, most of them killed in the Jasenovac and Gospic-Jadovno-Pag complex – the criminal Independent State of Croatia's liquidation centres.
The commemorative service and assembly were organised by the Bilogora Association of Belgrade and the Jadovno 1941 Association of Banjaluka.
Jadovno 1941 president Dusan Bastasic recently addressed an open letter to Croatia's highest officials demanding restoration of the commemorative plaque that once was attached to the Grubisno Polje train station and dedicated to the 487 local Serbs killed in Croatian Ustashe concentration camps.
Source: 

Related news:
SLUŽEN PARASTOS ZA POBIJENE SRBE IZ GRUBIŠNOG POLjA
Obraćanje predsjednika UG Jadovno 1941. u Grubišnom Polju, 28. septembra 2012.
Obraćanje Anete Lalić iz SNV-a u Grubišnom Polju 28. septembra 2012.
Pogledajte foto galeriju: Grubišno Polje: 28. septembar 2012. parastos i komemoracija pobijenim i izginulim Srbima u drugom svjetskom ratu
OBNOVITI SPOMEN-PLOČU POBIJENIM SRBIMA IZ GRUBIŠNA POLjA
Grubišno Polje 27.4.1991. Komemoracija povodom 50. godišnjice obilježavanja ustaških žrtava od 26/27. aprila 1941.
Grubišno Polje 27. april 2006., Obilježavanje 65 godišnjice likvidacije 487 Grubišnopoljskih Srba
OPŠTINA GRUBIŠNO POLjE – ŽRTVE RATA 1941-1945 – Jovan Mirković
Bilogora i Grubišno Polje 1941 – 1991.